Slow beauty is the holistic concept of investing in products that are crafted with environment-friendly ingredients through sustainable methods. It's about using fewer, more efficient products for the purpose of reducing unnecessary waste and consumption. This concept aligns with the idea of skinimalism.
Also known as skin minimalism or skinimalist beauty, skinimalism puts an end on the caked-on makeup look. It embraces simplicity and the idea of "less is more", letting your natural beauty – with all the pores, blemishes, and texture – shine through.
Here are the key elements to a slow beauty or skinimalist beauty routine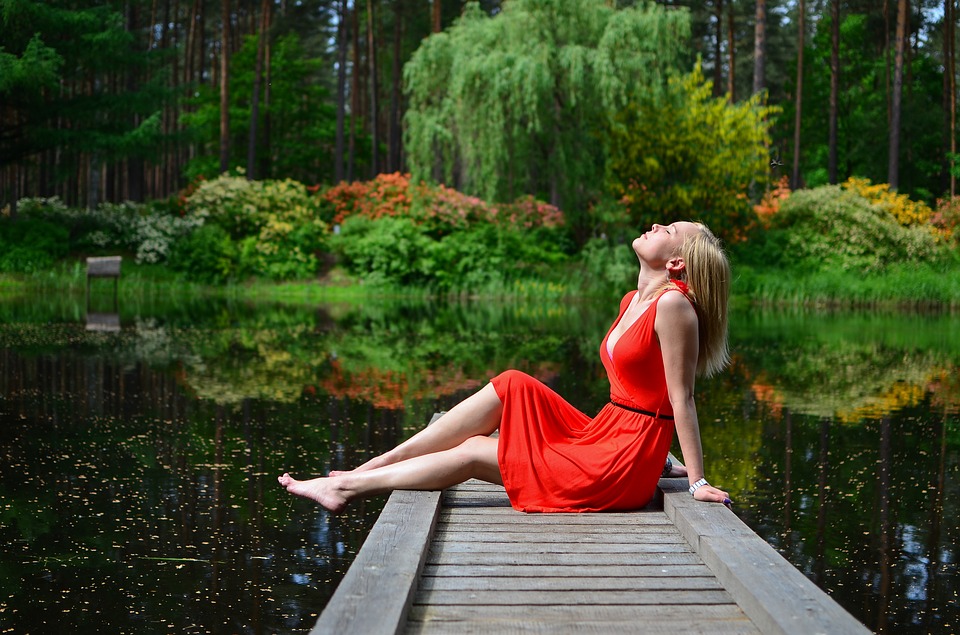 Daily routine, morning and night
Clean Skin with White Clay
White clay works to cleanse and detox your skin, helping you achieve clear, glowing skin. The White Kaolin Clay from Mademoiselle Organic is vegan, eco-friendly, and rich in beneficial minerals that absorb chemicals, toxins, and impurities from the skin cells. It stimulates blood flow and removes toxins without drying out the skin.
To cleanse your skin with white clay, simply pour the equivalent of 1 teaspoon of white clay in your hand. Add water directly from the tap to make a paste, apply on your skin and rinse straight away.
Do this morning and night. For ease of use, you can store your white clay in an old spice jar or salt and pepper shaker. Make sure there's no metal as clay reacts with metal.
Spray Organic Rose Floral Water as A Toner
Rose floral water is a soothing anti-inflammatory hydrosol, the natural aromatic water produced from plant distillation. It promotes healthy, elastic skin and helps soothe irritation from multiple skin ailments such as eczema or rosacea.
Mademoiselle Organic has a pure, organic, and vegan Rose Hydrosol perfect for your slow beauty routine. Unlike any other hydrosols, this aromatic floral water from Mademoiselle Organic is not a bi-product of essential oil distillation. Instead, it is exclusively produced for fragrant rose water. You can use it as a toner on its own, or you can combine it with Aloe Vera gel to boost your skin's hydration.
Apply Organic Aloe Vera Gel to Repair and Boost Hydration
Aloe vera gel is rich in antioxidants, natural enzymes, and Vitamins A and C. Known for its highly anti-inflammatory components, it also helps treat acne, burns, and even dry skin. It repairs damaged skin cells and improves skin hydration. You can apply it on your skin on its own or mix it with vegetable oi to prevent loss of moisture.
Apply Pure Face Oil to Moisturise
There are different types of natural oils that you can use as a moisturiser, but jojoba oil is the best of them. That's because it balances sebum production and improves skin hydration by retaining moisture on your skin. And with its chemical resemblance with natural sebum, it is easily absorbed by the skin and is great for all skin types.
While it can be applied directly on the skin, it's works best when combined with the organic aloe vera gel from Mademoiselle Organic. Mix 1 drop of jojoba oil with 1-2 drops of aloe vera gel and apply the mixture on your skin after cleansing.
Use Argan Oil for Dry Skin and Jojoba Oil for Normal and Oily Skins
If you have dry skin type, the best type of oil to apply on your skin is Argan oil. With its Vitamin E, Linoleic acid, and Oleic acid, it's perfect as treatment for dry skin as it deeply moisturises and keeps the skin soft and hydrated.
Meanwhile, if you have normal or oily skin type, it's best to use jojoba oil. Jojoba oil can be used for all types of skin, but it works great on normal and oily skins as it regulates sebum production. With antioxidants, healthy fatty acids, and vitamins A, D, and E, jojoba oil is non-comedogenic, so it won't clog your pores even if you have normal or oily skin type.
Use Pure Face Oil to Remove Make-Up
Compared to regular make-up removers, a moisturising oil such as jojoba oil works much better in removing make-up as is doesn't tug at your skin and doesn't leave your skin feeling dry, stripped, and thirsty. It's lightweight and non-greasy, so you won't feel oily and uncomfortable after application. Best of all, it's gentle on the skin, doesn't clog your pores and removes even waterproof make-up.
To use jojoba oil as a make-up remover, simply pour 1 or 2 drops on a cotton pad and use it to remove all your make-up. It's that easy!
Once A Week
Exfoliate
Exfoliating is the process of removing dead skin cells from your skin.
When exfoliating, it's highly important to use gentle exfoliant to avoid damaging your skin. Mademoiselle Organic's Bamboo Powder is made with white, ultrafine granules for gentle exfoliation. It's suitable for those who have very sensitive skin. Vegan and packed in an eco-friendly, reusable glass jar, this product is a perfect addition to your skinimalist beauty routine.
To make a face scrub, simply mix your bamboo powder with 1 drop of jojoba or argan oil and 2 drops of aloe vera gel. Apply and scrub gently on your skin and then rinse.
Make A Face Mask
Face masks help detox the skin, refine large pores, improve skin texture, enhance skin elasticity, and minimise the appearance of wrinkles and fine lines. There are different kinds and forms of face masks, and you can make one at home with the right ingredients.
If you have dry skin, you can make a White Kaolin Clay and Honey Mask. Simply mix 2 spoons of White Kaolin Clay, 3 spoons of honey, and 1 spoon of water together in a bowl. Using your fingers, apply the mask on your face, avoiding the mouth and eyes area. Leave it on your face for 10 minutes and wash it off with warm water.
If you have normal or oily skin, the French Green Clay Detox Mask is perfect for your skin type. Mix 4 teaspoons of French Green Clay, 4-6 teaspoons of Lavender Floral Water, 5 drops of jojoba oil, and 1 drop of essential tea tree oil in a bowl until you obtain a spreadable paste. Apply the mask and leave it on your face for 5-10 minutes. Make sure you don't let the clay dry completely as it may absorb the natural moisture of your skin. If it gets too dry, spray some floral water on your face. To remove the mask, wash it off with warm water.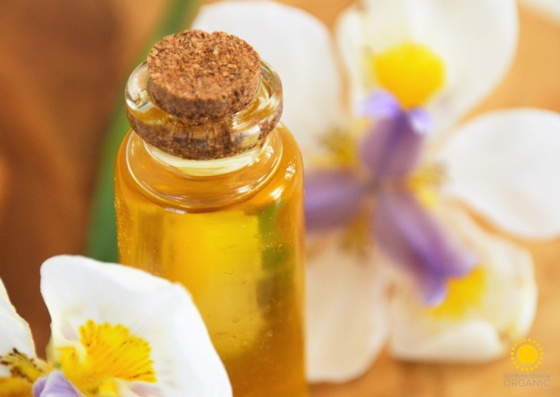 Slow beauty and skinimalism are a great escape from the unrealistic beauty standards. It not only helps the environment by encouraging everyone to invest in sustainable products, but it also paves a way to a much beautiful world that appreciates natural beauty.
💛💛💛
With love,
Lily