Bookings are open for our new workshop!
New recipes, new ingredients… and still organic and vegan 😉
The "Natural Skincare Pampering" workshop introduces our latest handmade collection, called "Rendez-Vous Secret" (Secret Date).

Specially formulated for our workshop students and made with organic, fresh and luxurious ingredients, the Rendez-Vous Secret ("Secret date") handmade collection is all about romance and beauty!
With tea-coloured delights, gorgeous floral fragrances and blushing treats, you'll feel like a princess ready to elope with her exotic lover.
Turn your beauty routine into a journey through palaces perfumed with precious flowers, hidden gardens and faraway places.
Welcome to a truly unique and secret experience…. handmade with love.
Participants will make:
"Belle de Jour" Floral Cream, with geranium and tea extracts
"Melt my Heart" massage candle with exotic essential oils
"Voulez-vous…" precious lipstick with 2 choices of colour
"Parisian Geisha" moisturising bar, perfect for dry skin!
You can book and see more details and photos here.
Happy DIY!
With love,
Lily – Mademoiselle Organic Founder
---
Learn how to make your own, 100% natural scrubs. It takes seconds and it's very easy!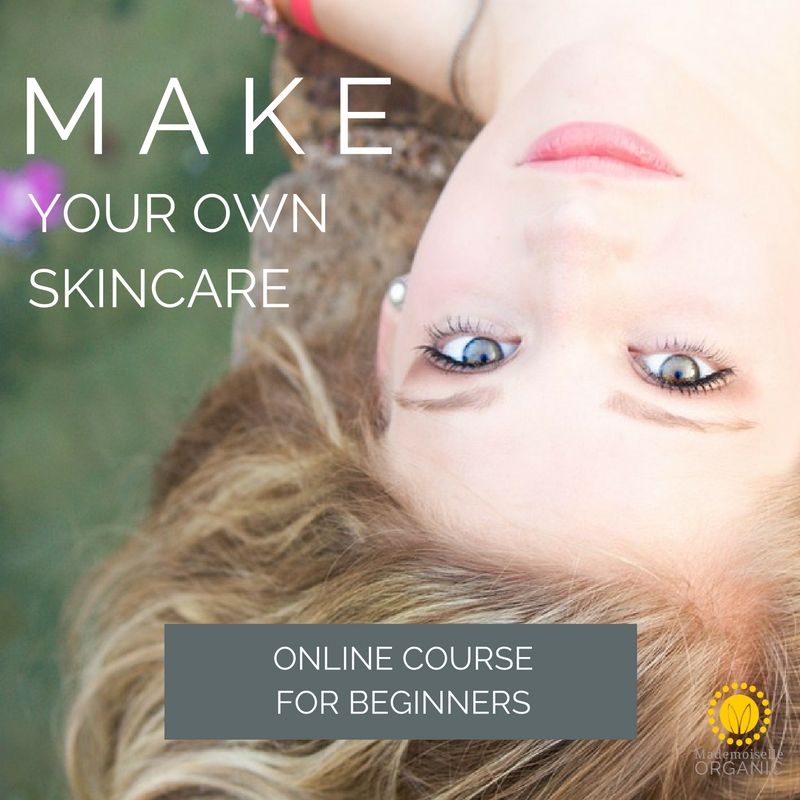 ---
Disclaimer:  Any recommendations are based on personal, not professional, opinion only.  All information on Mademoiselle Organic is meant for educational and informational purposes only.  For information on how to use this site, please read my Blog Policy page.