Milca Perez is a baby massage therapist based in the countryside of Melbourne West with a passion for healthy living. Since becoming a mum, Milca applies a holistic approach to protect babies' skin from harsh chemicals. In this interview, she gives her best tips and recommendations on how to take care of your baby's fragile skin.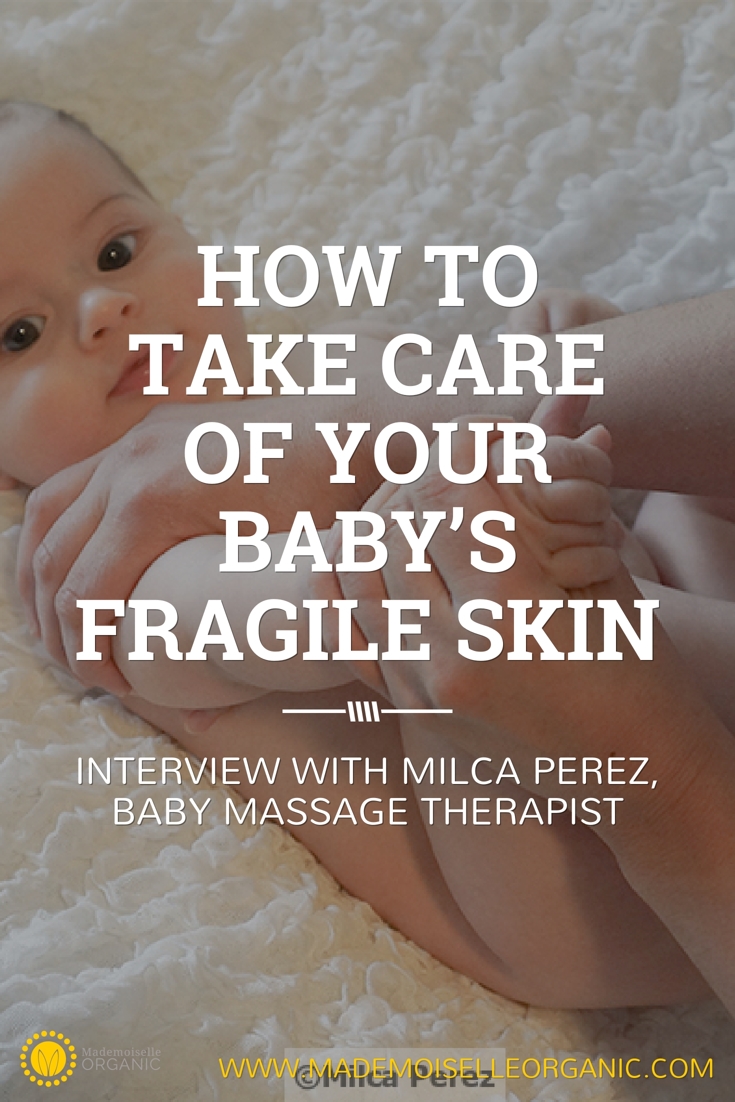 You started your career as a graphic designer. Why did you decide to become a baby massage therapist?
I'm still doing and loving my career in graphic design, however being a Baby Massage Therapist is part of my new life as a mother. Massage was a very normal therapy in my childhood because my mother is a former reflexologist. When I moved to Australia and became a mum, I found the absence of support from my extended family to be very challenging. This brought me to learn new skills so that I could take charge of my babies' wellbeing.
I believe that, as parents, we need more than instincts to look after our children, and skills like baby massage and creativity are fantastic abilities to have in motherhood.
What are the benefits of baby massage?
Baby massage has many well-known benefits, however I'd like to mention my favourite ones that have research evidence. Baby massage by parents can:
Can baby massage improve certain skin conditions?
Yes. For instance, baby massage can help to reduce eczema.
Eczema is a common skin condition that happens to about one in five babies 6 in Australia. As an Infant Massage Instructor, I have seen a lot of babies with eczema. It's very important to use oil when massaging them, as research has shown that tactile contact between mother and child benefits the symptoms of atopic eczema following massage with oil versus massage without oil. 7. Furthermore, massage has a soothing/calming influence on infants, particularly when given with oil 8. Using oil can also make massage easier for you and more relaxing for your baby. 9
What are the challenges you face, as a mother and a therapist, when choosing skincare products for your son?
As caregivers, we often make choices on behalf of our children's, so it's important we understand the dangerous hazards associated with two main ingredients in baby skincare products: mineral oils and synthetic fragrances.
Mineral oils and synthetic fragrances are both derived from petroleum refinement. Manufacturers use mineral oil in skincare products because it is cheap and easy to obtain.
Which oils do you recommend for baby massage?
When choosing an oil, I always do my own "investigation", including getting in contact with the brand product manager to get extra information if it is necessary. As a full time mum, I know how hard it can be to buy good oil. So here are some brand suggestions of Australian-owned and made baby massage oils.
Jojoba 100% natural baby oil. $25, 100 ml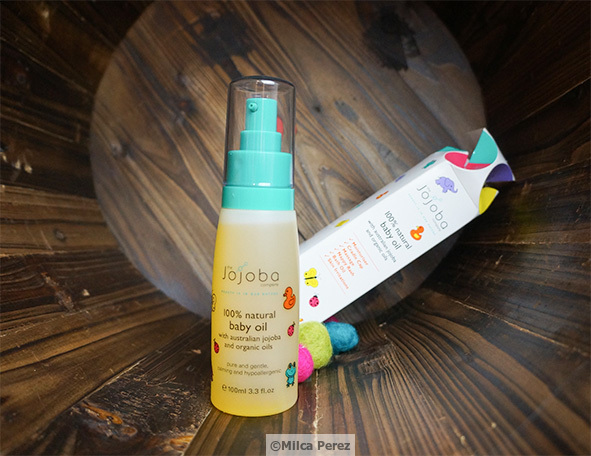 Hypoallergenic, non-toxic, cold pressed and filtered 14 times, as Vicki (co-founder and product director) very kindly confirmed following my questions. In addition, it is eczema friendly and if it gets in contact with your baby's mouth, it is also editable. I like the delicate lavender fragrance and it moisturizes the skin very well. I've used it on my newborn from when he was 3 months old. I personally also love the bottle.  Check out this link for a full product description.
I purchase mine from Nature's Health in Morwell.
GAIA natural baby massage oil. $ 8.95, 125 ml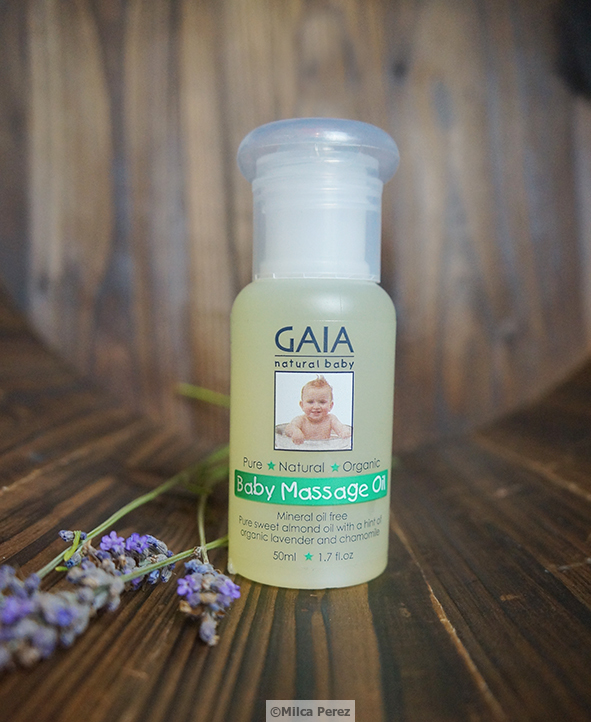 Organic certified, free from mineral oils and other nasty ingredients, vegan and eczema friendly. This product offers a very affordable price and it's easy to purchase from supermarkets and chemists. I like the gentle and soothing aroma.
In addition, this brand has won a few national awards with their baby product range. Moreover, I personally appreciate that this brand is supporting baby massage by giving free bottles during the parenting workshop held at the annual Pregnancy, Baby & Children EXPO that I attended in Melbourne in 2016.
Available online from Flora & Fauna.
Milk & Co Sleepy Buds Massage Oil. $14.95, 75 ml
I bought a face mask from this brand and I loved it. When I found out that they also offered a baby massage oil, I used it on my toddler to help him relax before bed as this oil smells delicious and has a light texture. It's paraben-free and ingredients are 95% natural and made in Melbourne. They also use 100% recyclable packaging and their products are not tested on animals. The bottle is great to be carried in a bag and the spray lid makes it easy and safe to use.
Available online at milkandco.com.au or Baby Bunting Australia wide.
I purchase mine from Miss Frou Frou, shop 4/19-23 Seymour street Traralgon, Victoria
What recommendations would you give to help parents make the right choice of skincare products for their babies?
I have been buying many different products and I've come up with a checklist that helps me when I want to purchase quality products.
Here is my checklist:
Less is more: I prefer to purchase one bottle at $25 than few that cost $3 – $5 each.
Buy local: I like supporting local and fair trade companies
Choose Certified Organic: I believe in organic certifications because it makes me feel confident that ingredients are grown free of chemicals. Good for baby skin and the environment.
Packaging should be convenient: An efficient container with safe lid is better, as I believe design is more than a good looking label.
Before using any product on your baby's delicate skin:
Wash your hand with water and soap, instead of using a hand sanitizer gel.
Make a patch test 24 hours before applying any product on your baby's full body.
Store your products in a cool and dark place
Don't use nut-based oils if your family has known allergies to nuts (until you are sure your baby doesn't have any allergies).
---
About Milca Perez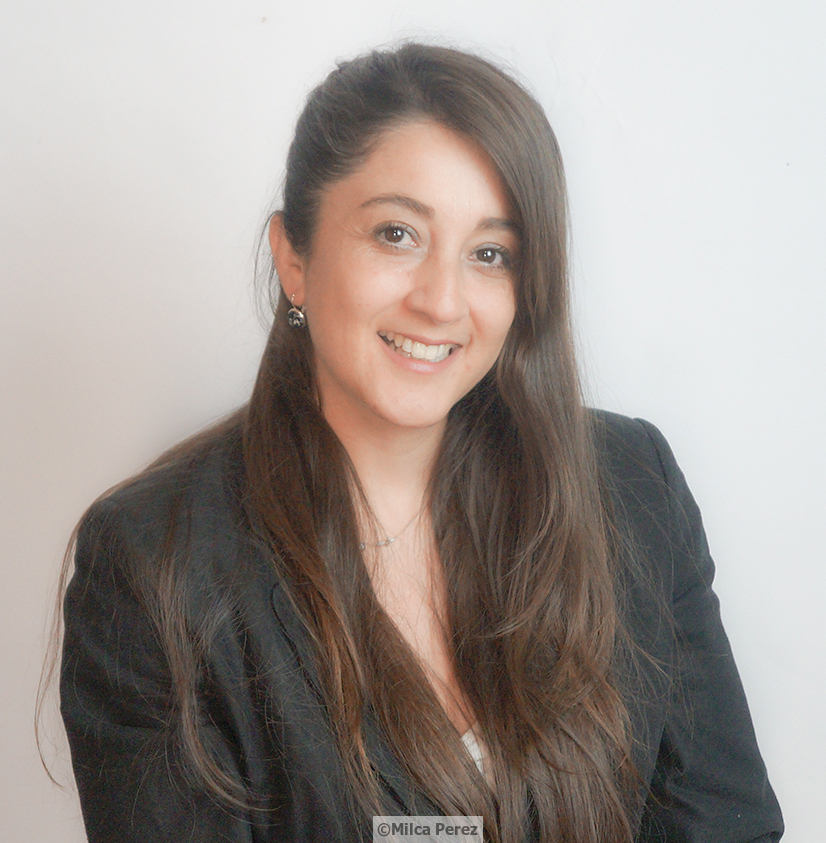 Milca loves to nurture her children. She also loves working with communities and empowering families. Milca is a Latrobe Valley certified Infant Massage Instructor, Facilitator of Positive Birth Movement and PANDA Community Champion. She is also the founder of Raising Together- Birth & Parenting Awareness.
For more information, check out her website www.milcaperez.com or follow her on LinkedIn and Pinterest.
---
---
Learn how to make your own skincare – Click the below image for a FREE Introduction to DIY Skincare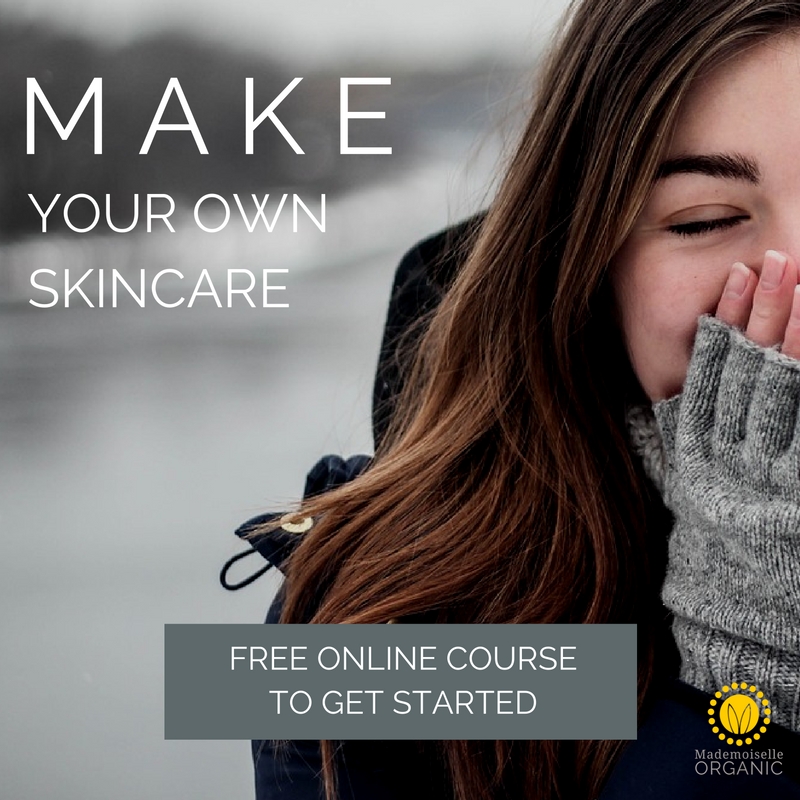 ---
Disclaimer:  This interview is not intended to be a medical guide, or substitute for medical advice. If you have any concerns about your baby's skin care, place visit your care provider. I was not financially compensated for this post. I do not endorse opinions, advice or any information given by guest writers and interviewees. They are completely their own. For information on how to use this site, please read my Blog Policy page.
---
References