Time for a nice, relaxing bath ? Get the sea salts ready, because your skin is craving for them! Why? Read on to find out!
Why your skin loves sea salt baths
The most expensive spas offer sea salt baths and there is a good reason for it: your skin loves it!
Sea salts help cleanse, detoxify and purify the skin, improving the skin's general radiance, tone, and texture. This is because sea salts contain many minerals, which are easily absorbed by the skin as warm water opens our pores.
Magnesium: the magnesium in sea salts has been demonstrated to improve the skin barrier function, enhance skin hydration and reduce skin roughness and inflammation  1
Potassium: Potassium helps balance moisture in the skin and body, increasing the reduction of water retention and the nourishment of cells.
Calcium: Calcium can strengthen cell membranes.
Bromide: Bromide soothes skin, relaxes body muscles, and calms nerves.
Sodium: Sodium is a great detoxifying agent, helping cells retain nourishment and expel waste.
Sulfur: Sulfur is a  natural disinfectant, very effective in fighting acne.
Many common skin disorders are treated with sea salts. The major dermatologic diseases that are frequently treated by sea salt balneotherapy with a high rate of success are psoriasis and atopic dermatitis (eczema). 2 3 Bath salts harvested from the Dead Sea have also been shown to effectively treat  osteoarthritis and tendinitis 4.
Sea salts can also help you look younger! According to a study, regular use of bath salts and bathing has reduced the depth of wrinkling in patients by 40%. 5
The best sea salts to use
Table salt is NOT the best option, as it has been processed in such a way that it lost most (if not all) the minerals it may have contained. Additives are also sometimes added to prevent clumping.
I use Dead Sea Salts most of the time, I think it's the best option. When choosing your bath salts, be aware that many salts are often treated before they are sold, which removes important minerals during the process. If the bath salts are pure white, this is a bad sign- they probably have been treated and processed.
My favorite DIY bath routine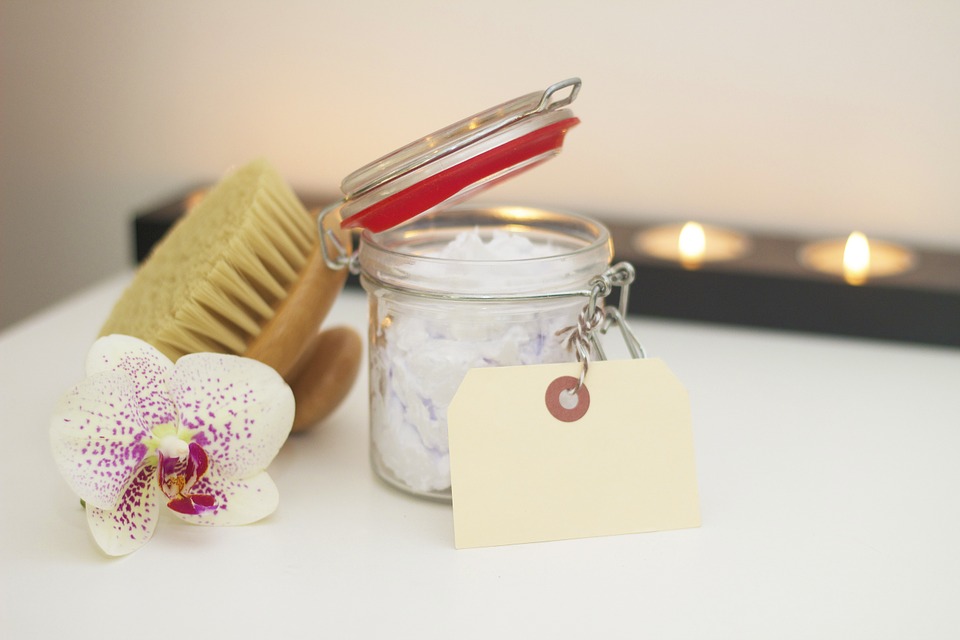 In the warm water, I add some sea salt mixed with sulfated castor oil (dispersible in water) or Almond oil, and 2 to 3 drops of Ylang Ylang essential oil. I prepare a hot herbal tea and of course light up a few candles. This is so relaxing after a long day of work!! After the bath, I massage my skin with a moisturizing and hydrating lotion.
What's your favorite bath routine?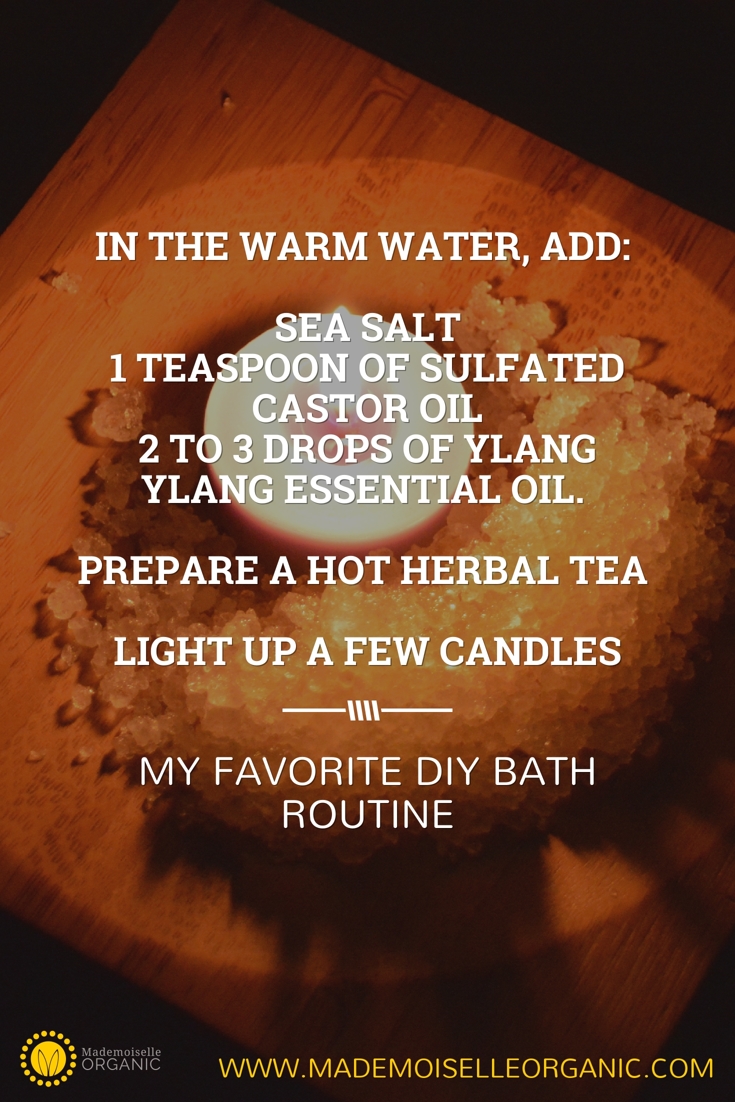 Disclaimer:  Any recommendations are based on personal, not professional, opinion only.  For information on how to use this site, please read my Blog Policy page.
Sources