Specially formulated for my workshop students and made with organic, fresh and luxury ingredients, the Beauté Chic ("Chic Beauty") handmade collection combines the sensual scent of exotic fragrances with gourmet hints of delicate flavours. Nourishing textures that melt on the skin and divine gel elixirs will transport you to your own exclusive pampering spa with every application. Welcome to a truly unique and chic experience…. handmade with love.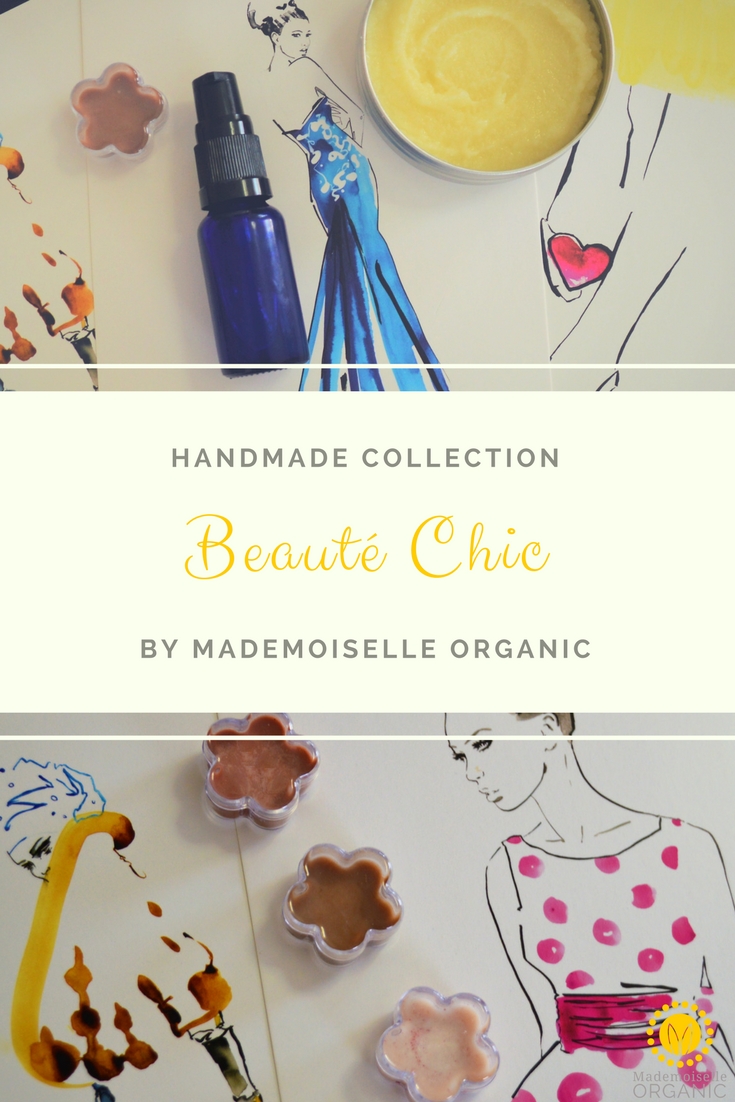 ---
Coup de Foudre at Sunset Precious Body Balm
with Argan and Shea Butter
What about a precious body balm that melts on your skin and transports you to a beautiful beach holiday with every application? 
100% Natural, Vegan and Organic.
∞
Coco Bliss Lip Balm
with Coconut and Cocoa
This gorgeous lip balm will leave your lips protected and deliciously tasty…
100% Natural, Vegan, and Organic 
∞
Nutty Pinky Lady Lip Balm
with Macadamia and Almond
Because we ladies can be brave, crazy, loving, marvelous, and always deserving of the very best!
100% Natural, Vegan, and Organic, with a hint of chic French attitude
∞
Gold and Glow Tea Elixir
with Aloe and Jojoba
Hydration with Tea Power!
Pamper your skin with a few drops of your own handmade serum
100% Natural, Vegan, and Organic
---
To learn how to make all these beautiful products, click here to book a workshop with me.